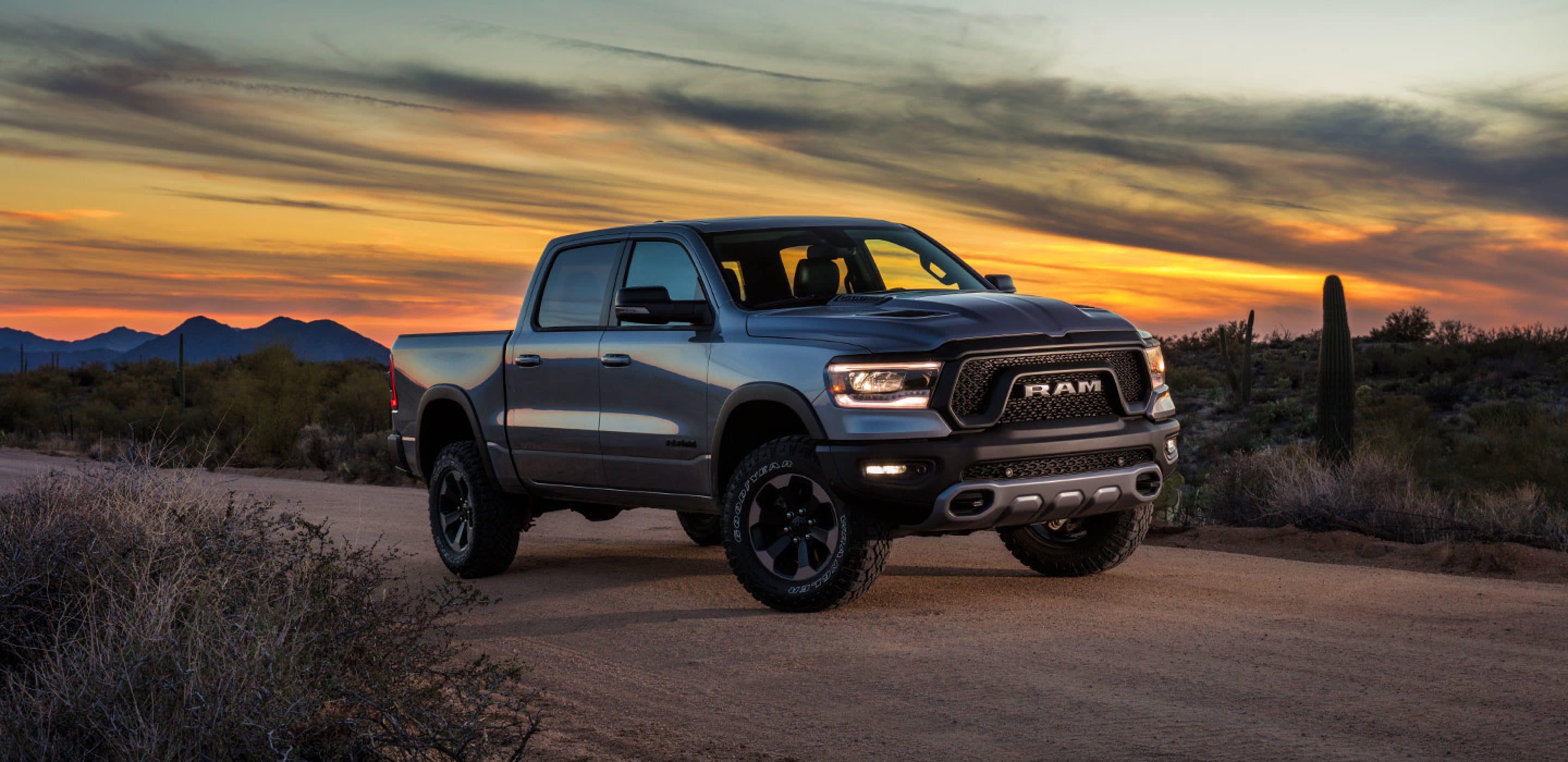 View Inventory
Schedule a Test Drive
2019 RAM 1500 at Lone Star Chrysler Dodge Jeep Ram
This is a redesign that means business. There's very little that you'll find the 2019 RAM 1500 won't be capable of in power, performance, modern technology, and even luxuriousness. A more aggressive build broadcasts how bold this truck promises to be, and an excessive amount of added features enhance the great fundamentals RAM is famous for that already had the 1500 ranking among the top selling vehicles. In the world of half-ton trucks innovation and power are key, and RAM has significantly raised the bar for its competition to reach for with this fearsome model year.
Engine Performance
Semi hybrid eTorque battery motor enhances torque output and towing abilities
3.6L V6 provides 7,700lbs towing capabilities with best-in-class horsepower
5.7L HEMI V8 provides up best-in-class 12,750lbs towing capabilities
Safety Features
Over 100 available and standard safety and security features
Largest-in-class 14.9-inch brakes
360 degrees of camera and sensor Driver Assist alerts
Vehicle Design
Two cab models: Quad Cab or Crew Cab
Two available bed options: 5'7" and 6'4" for up to 61.5 cu.ft bed volume
Enhanced interior with four extra inches for rear-seat comfort and design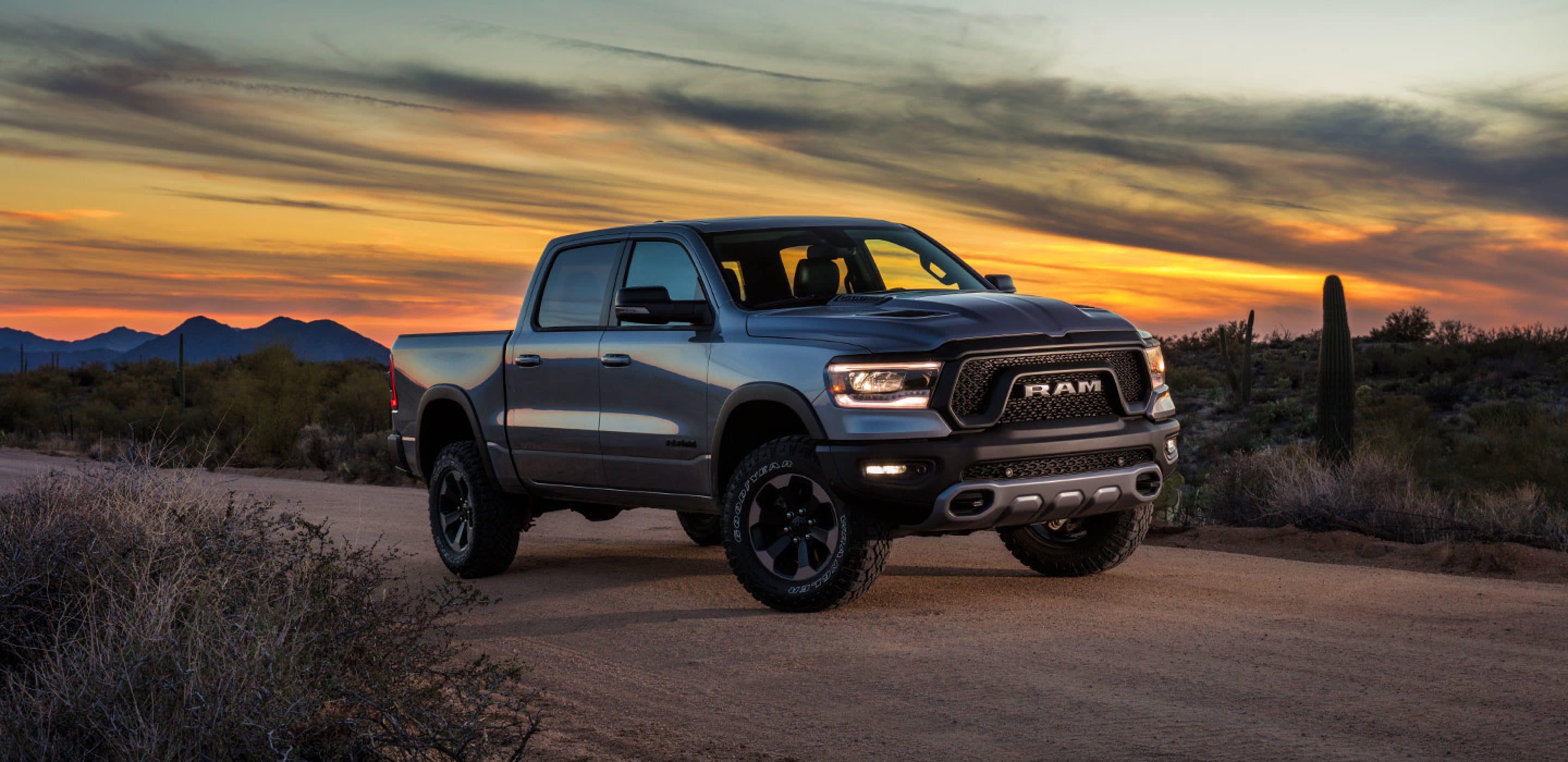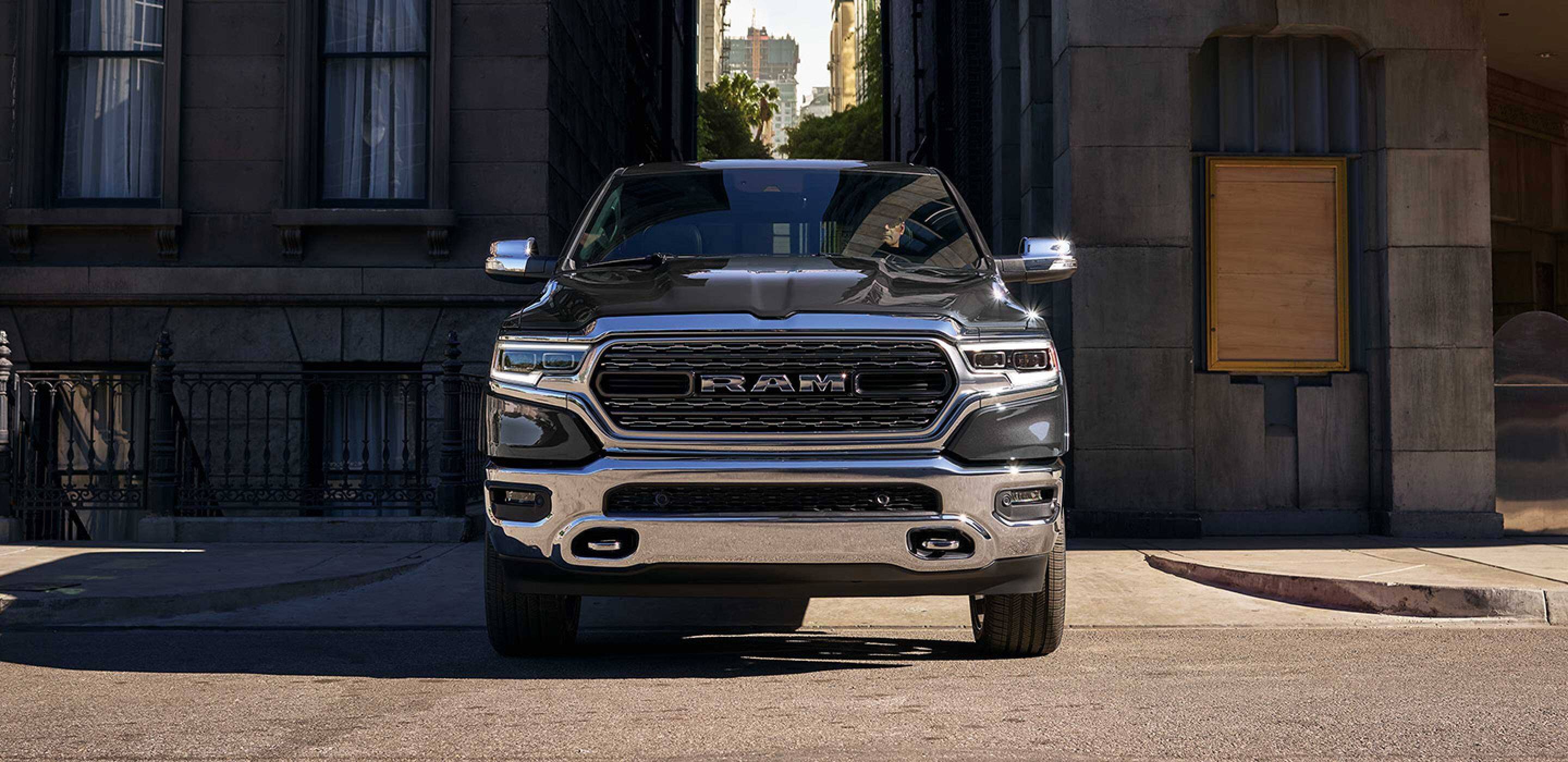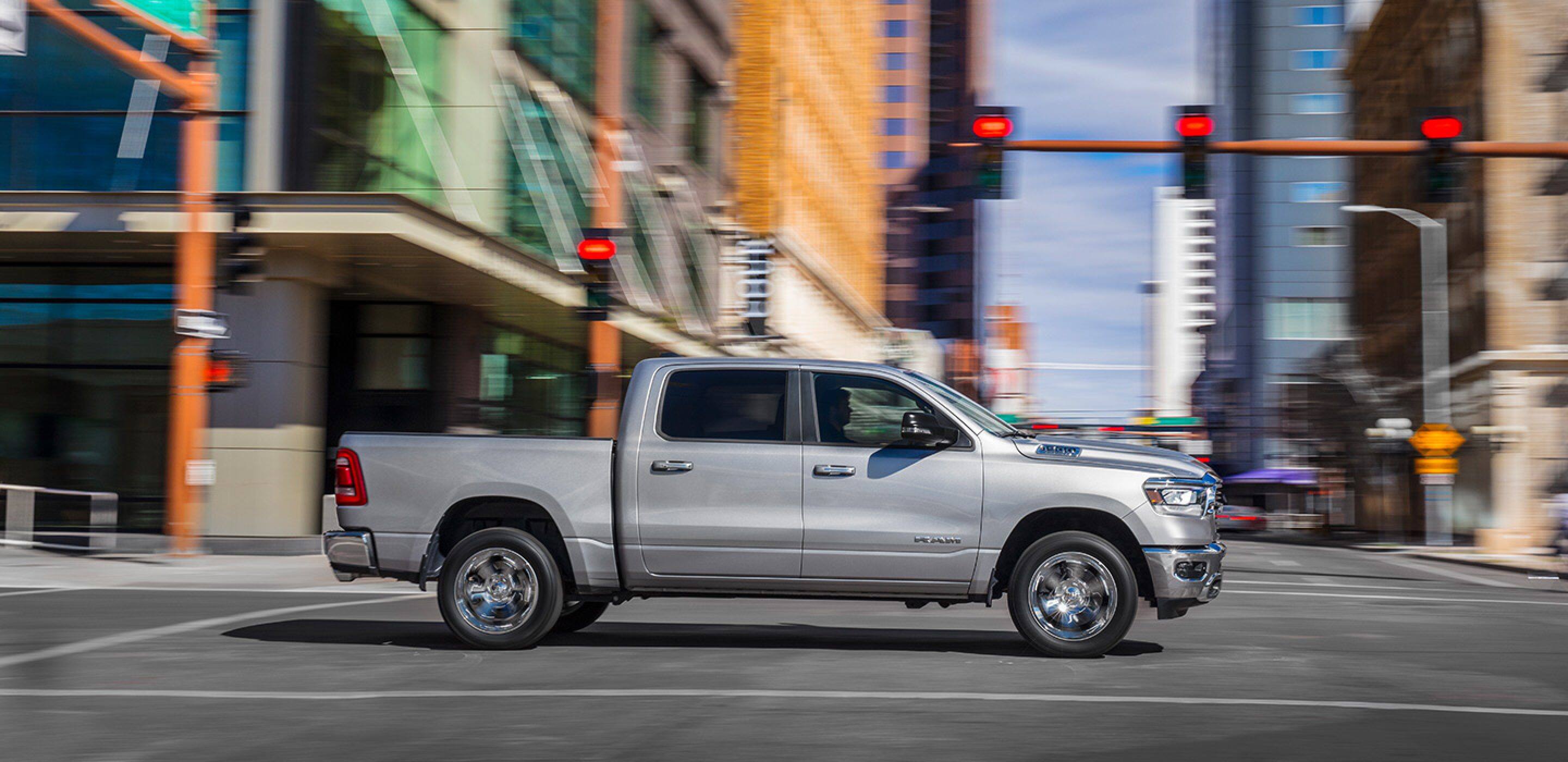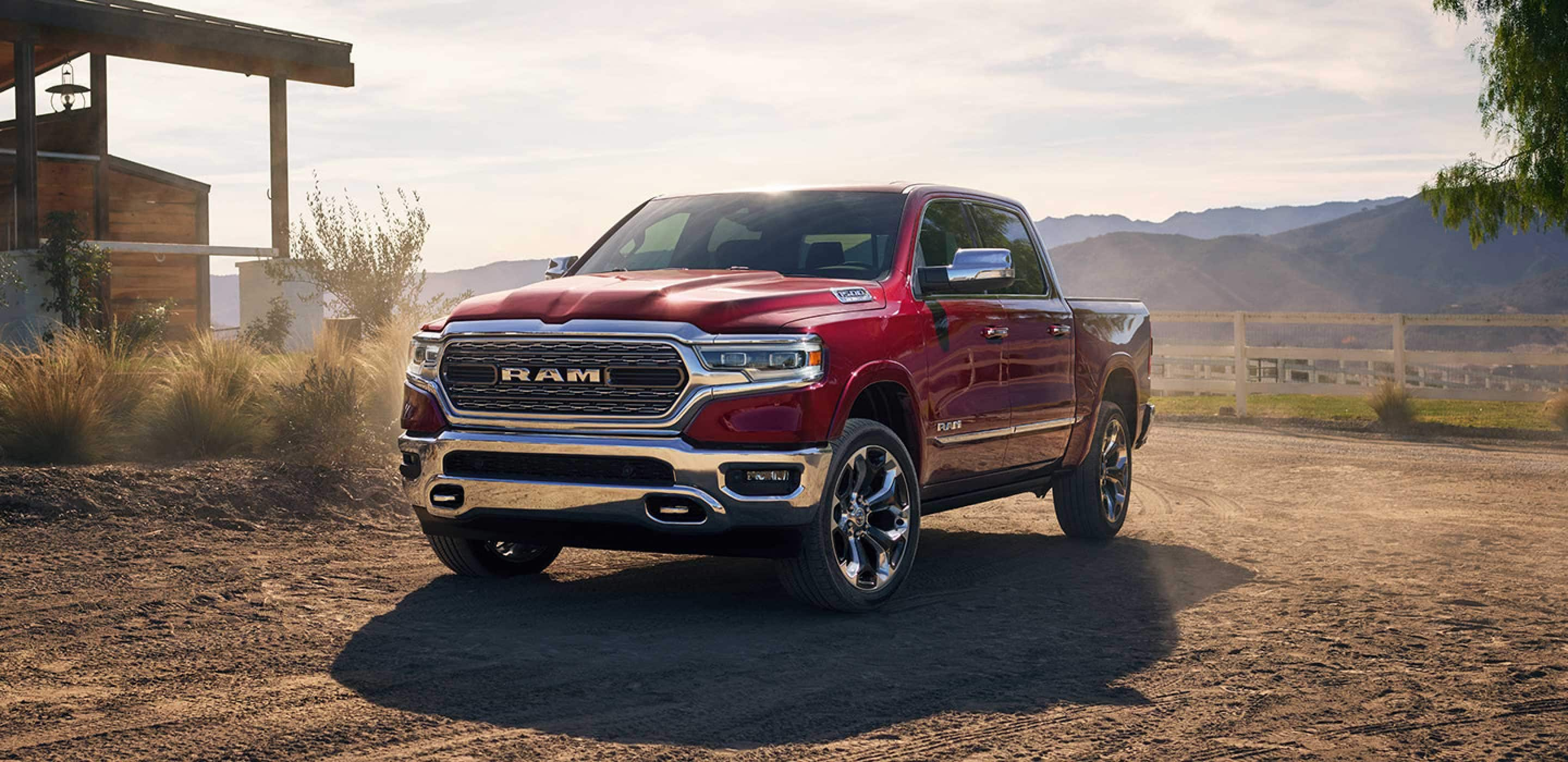 Tell me about the 2019 RAM 1500 powertrains!
The RAM powertrains have been fine-tuned for maximized performance and economy to get you where you're going reliably and efficiently. Mated with the standard within most of the 2019 1500's models, the 3.6L Pentastar V6 engine comes with an all new eTorque system. This mild hybridization provides maximized torque and towing ability by replacing the alternator with a 48V battery motor generator. 90 extra lb-ft for the V6's normal 269 lb-ft of torque means this engine can tow an amazing 7,700lbs of weight. The next engine up, the 5.7L HEMI V8, is able to tow up to 12,750lbs with the eTorque system. This growling engine achieves 395hp and 410 lb-ft of torque. Additional cylinder deactivation and variable valve timing increase fuel efficiency by selectively turning off or on the V8's two extra cylinders for the situations the extra power isn't necessary, such as while highway cruising versus hauling up hill. Hill Ascent and Descent Assist kicks in to manage large weights without slipping or power fails. A TorqueFlite eight-speed automatic transmission pairs with both engines to provide a capable spread of gears and RPMs to suit any situation you might test this truck with.
What about the new design features within the 1500?
Currently, the 2019 RAM 1500 is offered in either the four-door-compact Quad Cab or full-four-door Crew Cab models, both either five- or six-seating designs. Bed sizes come in either a 5'7" or 6'4" length, providing up to 61.5 cubic-feet of bed space. That's enough for full sheets of 4x8 plywood. Both cab models also have a more developed second-row seating. Four more inches add a comfortable amount of legroom, and has flattened out the rear-seat floor for a functional middle seat. Available covered and lockable floor storage keeps the back clean with tool space. Organization innovations continue into the front-row, where a redesigned center console has 1.5 cubic-feet of space. Plenty of technology has been added into the new model renovation. A fourth-generation Uconnect touchscreen up to twelve inches wide controls phone operations, music, USB and auxiliary input, and provides a display for some basic vehicle stats. The most powerful audio system built into a truck booms entertainment through ten Alpine speakers. Two additional rear USB ports provide charging stations, and a three-prong 115V outlet is available for bigger electronics. The base Tradesman comes with Bluetooth to enhance your business. Keyless entry, power windows and door locks, locking tailgate, halogen or LED headlamps, and a rear camera create a technological upgrade to standard features.
How are the updated safety features in 2019 RAM 1500?
Designed for the many situations you may demand out of this vehicle's capabilities is a plethora of safety and security features to protect you, your passengers, and your truck. The 2019 RAM 1500 comes with over one hundred of the latest technological standard and available options to complete the great remodeling. Modern advancements include active cruise control, forward collision warning, lane departure warnings, blind-spot monitoring, cross-path alerts, and trailer detection to mitigate collisions and keep the driver as alert as possible of what surrounds your vehicle and your trailer. Sensors and cameras surround your truck to keep an eye out for you and provide a 360-degree bird's eye view upon your touchscreen while in reverse. Automatic brakes and brake-throttle override control the massive 14.9-inch four-wheel brakes to avoid crashes and stop for you when you need the assistance.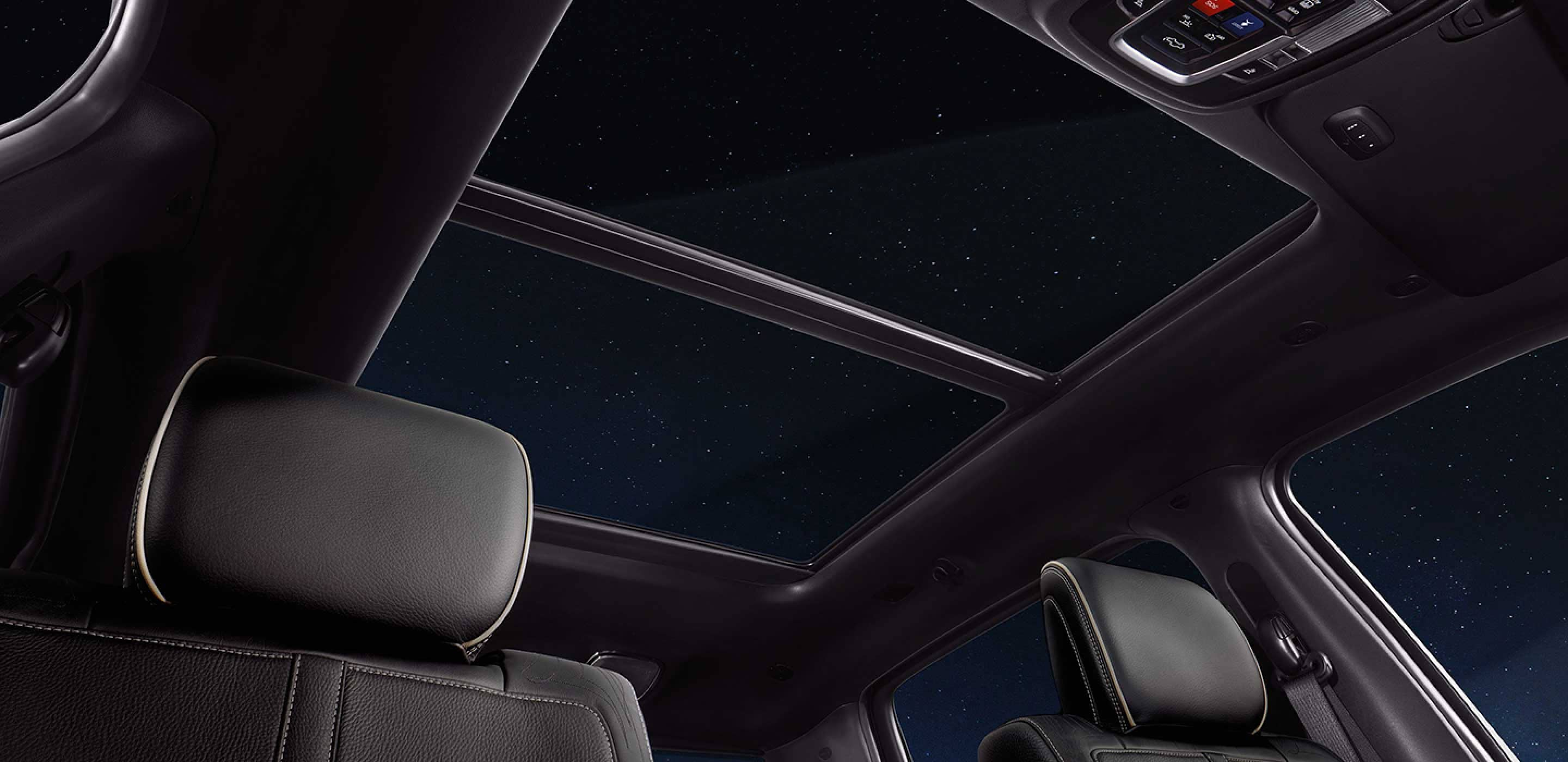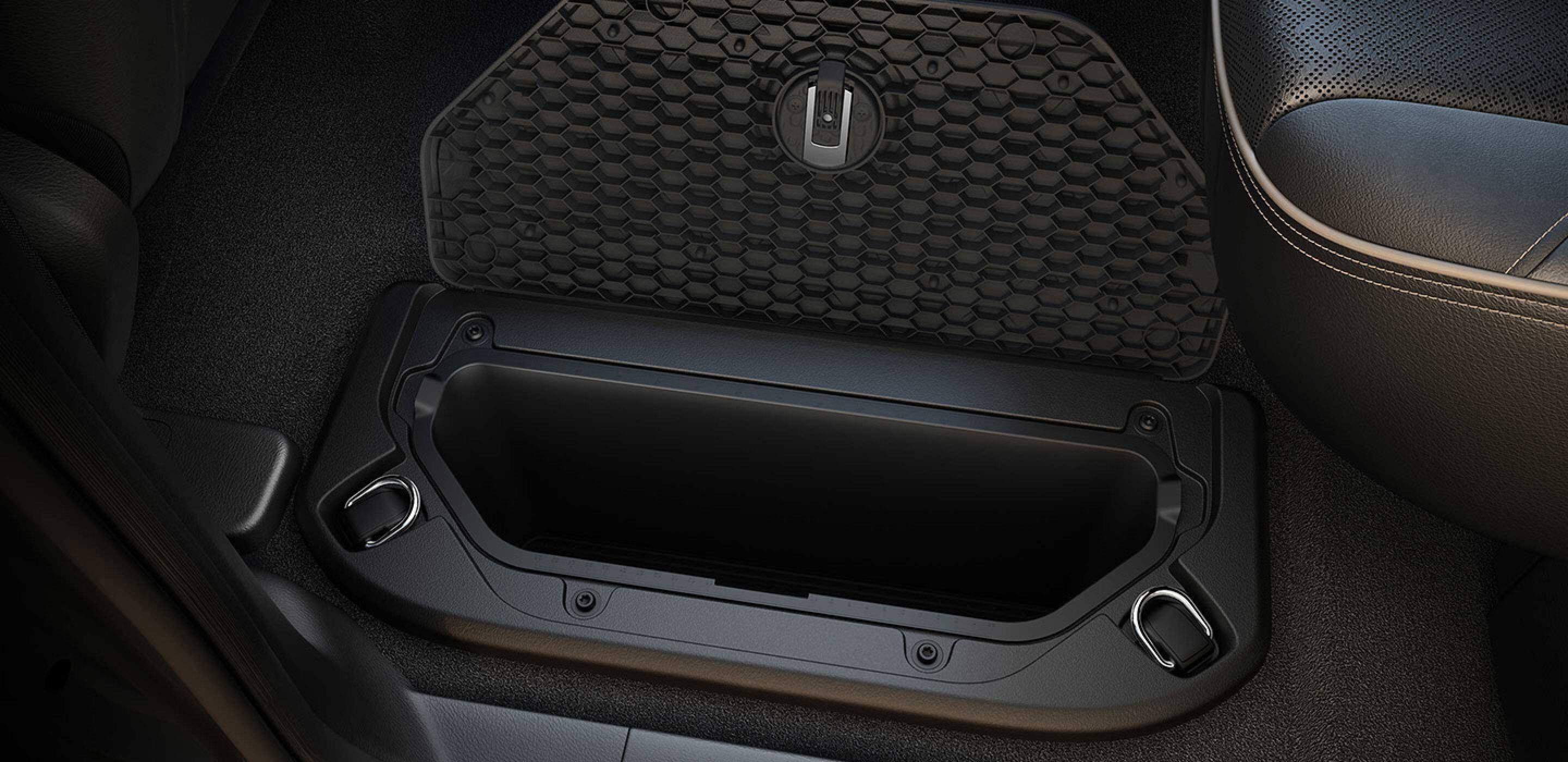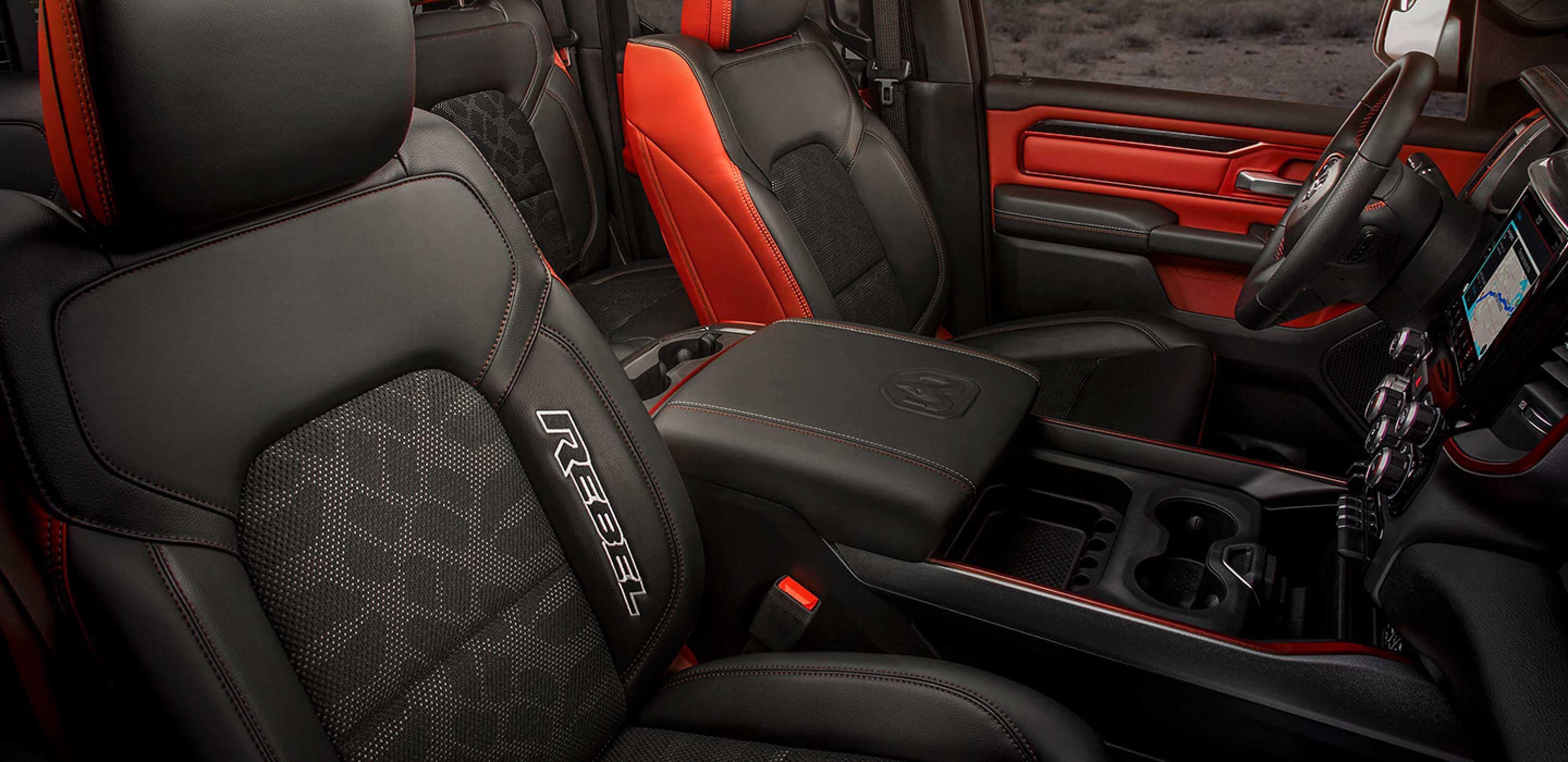 Final Thoughts on the 2019 RAM 1500
The list of best-in-class features within the 2019 RAM 1500 provides a testament to how much thought and engineering has gone into the new model year redesign. Great power, styling, and the latest and greatest of quality-of-life and safety technology has elevated the 1500 to a new class all its own. This truck accepts whatever challenge you might put its systems though, and time and time again it'll be asking you for more. See what the RAM 1500 can do for your business or day-to-day drives today.
Apply for Financing
Schedule Service