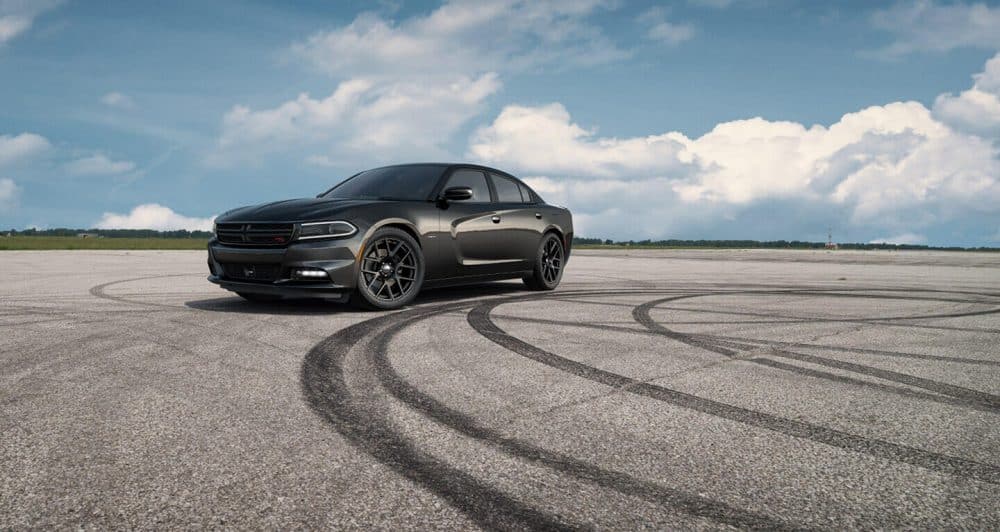 The Dodge Charger is one of those vehicles that refuses to be defined by a singular segment. This four-door muscle car has the makings of a fun weekend racer, and a normal everyday commuter. Not many other sedans can give you that kind of duality, which is perfect considering the fact that you might not be in the same mood from one day to another. One of the major draws to the Charger, besides the obvious power lineup, are the five available trim levels that you get to choose from. These trims vary from the base SXT to the power-hungry SRT Hellcat. No matter which trim you opt for, you'll be getting a long list of features that will make driving not only easier, but more entertaining. Keep reading down below as we go through the trim levels and their features.
SXT:
This first trim comes in either a rear-wheel drive configuration or an all-wheel drive configuration. The standard features include a 60/40-split folding back seat, a rearview camera, a power-adjustable driver's seat, 17-inch alloy wheels, rear parking sensors, and keyless entry and ignition. You'll also find technology like Android Auto, Apple CarPlay, satellite radio, a 6-speaker sound system, dual USB ports, Bluetooth, and a 7-inch touchscreen. For those who opt for all-wheel drive, you'll get features like an upgraded 6-speaker sound system, LED fog lights, upgraded cloth upholstery, Uconnect with an 8.4-inch touchscreen, 18-inch wheels, dual-zone automatic climate control, a 4G LTE in-car Wi-Fi hotspot, heated mirrors, and HD radio.
GT:
The next available model, the GT, contains many of the same features as the SXT AWD. This means you'll get a 4G LTE in-car Wi-Fi hotspot, an 8.4-inch touchscreen, heated mirrors, dual-zone automatic climate control, and upgraded cloth upholstery. Also included with this model are 20-inch wheels, styling enhancements, and suspension enhancements. 
R/T:
The biggest story with the R/T model is the power. This trim comes with all of the same features as the GT, except it adds a 5.7-liter V8 engine. This engine can crank out up to 370 horsepower and 395 pound-feet of torque. This is compared to the standard 3.6-liter V6 engine, which depending on the trim, gets around 500 horsepower and 264 pound-feet of torque.
Scat Pack:
This second to highest model continues to boost the engine. The engine with the Scat Pack is a 6.4-liter V8, which can create up to 475 pound-feet of torque and 485 horsepower. The added features include power-adjustable front seats, Brembo high-performance brakes, a limited-slip rear differential, and heavy-duty engine cooling. There are many optional features you can include with this model and the previously mentioned ones. Some of those features include a navigation system, a Technology Group package, a panoramic sunroof, and xenon headlights.
SRT Hellcat:
The highest available model, the SRT Hellcat, maxes out the power meter. This trim comes with a 6.2-liter supercharged V8, which can output around 650 pound-feet of torque and 707 horsepower. Not only does this trim add suspension tuning and steering tuning, but it comes with most every previously mentioned feature. That means you get unprecedented amounts of power, with the added bonus of luxury.
The Dodge Charger is a sedan that demands that you not only get to work on time, but have fun doing it. No one wants to be stuck in a boring car for the rest of their life, and the 2019 Charger is that big life decision. Make every drive more enjoyable, and check out our latest
2019 Dodge Charger
vehicles!