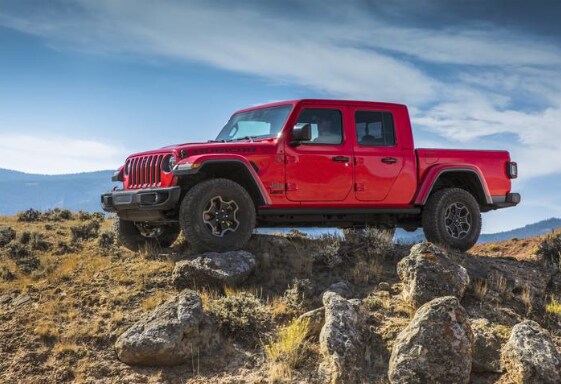 The wait is over, and the Gladiator has finally been revealed. The anticipation over this mid-size pickup truck has been unbearable, and we couldn't be more excited to show you what this truck has to offer! The 2020 Jeep Gladiator is the perfect combination of Jeep heritage with pickup truck capabilities. This means that it is the perfect option for a Jeep fan that doesn't want to lose the look and style of a Wrangler, but is also looking for a bed in order to have a payload capacity. Everyone wants a vehicle that perfectly complements their needs in life, and the Gladiator gives you off-roading capabilities, the latest in technology, and everything you love about a pickup truck! Are you excited to see what else the 2020 Gladiator offers? Keep reading down below as we go through the different features and powertrain options you can expect to be available when the Gladiator officially comes to dealerships.
What kind of engines are offered with the 2020 Gladiator?
Power is a major draw to the entire Jeep lineup. People understand that when they buy a Jeep, they're buying something that can get them to work, aid them on their off-roading adventures, and support them throughout bad weather conditions. The first available engine is the well-known Pentastar 3.6-liter V6. This engine can deliver up to 260 lb-ft of torque and 285 horsepower. This engine not only gets the benefit of working with a six-speed manual transmission, but it also comes with engine stop/start technology. For those of you who want an automatic transmission, an eight-speed automatic is available. This V6 engine is perfect due to the low-range torque which is a necessity for when you're out on the trails, or dealing with towing or hauling cargo. Starting in 2020, the Gladiator will also be available with a 3.0-liter EcoDiesel V6 engine. This engine can generate 442 lb-ft of torque and 260 horsepower, while come standard with an eight-speed automatic transmission and ESS technology. The turbocharger technology is designed for transient performance.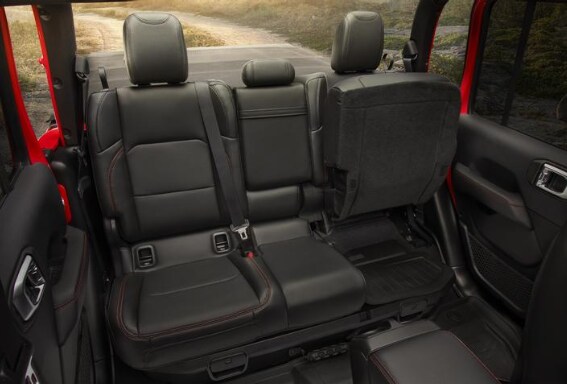 What is the body-on-frame design?
The best minds at Jeep made sure that the Gladiator was perfectly optimized for handling and ride. This mid-size truck works with a five-link suspension system which helps to create composed o-road driving dynamics, capability, best-in-class towing, 4x4 payload capacity, and passenger safety. The body-on-frame design itself is made out of advanced materials, and is perfectly engineered to be durable, stiff, and still lightweight. The lightweight frame allows for better fuel economy, and perfect weight distribution thanks to the positioning of the axles. The truck bed is made out of traditional steel, and uses four steel cross-members to help reinforce the floor in order to maximize the payload capability. Around the Gladiator you'll find springs that have been perfectly tuned, full-width track bars, two upper and two lower forged steel control arms, and high-strength aluminum closures. These details allow the Gladiator to get up to 30 inches of water fording, up to 7,650 pounds of towing, and up to 1,600 pounds of payload.
The 2020 Jeep Gladiator is an engineering marvel, combining together everything you love about the Wrangler, and everything you love about a pickup truck. This is the perfect mid-size truck for anyone that wants to have fun on the weekends, and still be able to get the job done during the middle of the week. The Gladiator stands tall in the arena, and we couldn't be more excited to see it start coming to dealerships! As we wait for the Gladiator to arrive, be sure to look at the rest of our
new inventory
. All of our 2019 models come with the latest technology that will make driving easier, and your passengers have a little bit of extra fun.